Target Odor Kit
This scent kit includes elements for a specific target odor and is available in several different colors.
You choose the scent.
Price: $20.00
It contains the following:
One 1 dram bottle (approx. 75 drops) of 100% therapeutic grade essential oil and a dropper.
One wide mouth glass vial filled with 10 scented cotton swabs.

One 2″ clear plastic test tube with cap. The cap has an opening for scent to escape.
One 3 3/4″ tweezers for handling scented cotton swabs.

One 2″ slider top tin with rare earth magnet attached.

The case measures 2.7" wide x 4.3" high x 1.3" thick. All cases are translucent. It will keep all items organized, secure and easily accessible. Additional information:
• Crush resistant shell
• Angle design that is air/water tight
• Nylon lanyard with breakaway clip and bone carabiner attached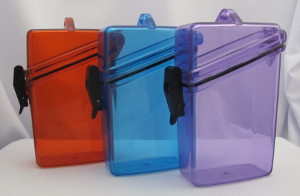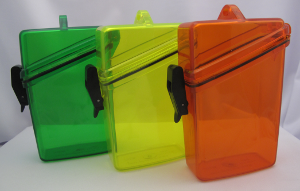 ---